AT LAST!
What You've Been Waiting For!
Many of you have expressed past interest being part of Lani Minella's professional talent pool. AudioGodz Inc. welcomes new talent for game voice acting, which is unique and more challenging than voicing other genres. This page features the best ways for you to "Get Game" with our company, and we've worked on more titles than anyone in the world. We look forward to working with you.
SPACE IS LIMITED!
Book your session now!
Small Group Classes - Save $100 on 4
Incredible interactive 2-Hour sessions are just like being there in person, but much more convenient. Everyone receives plenty of personal time and interaction, so class size is very limited. Each session has a different focus, and together, they form a comprehensive set of skills which are fantastic for any genre or stage of your career. Teleconference classes allow you to participate from wherever you live without travel expenses or time away from home. Complete details can be found HERE.
What You'll Learn...
Lani's students are astounded at how much more they've learned in a short time for less money than they've learned elsewhere, after taking several years of expensive courses. There's no one that teaches like her. She tunes your voice to be any instrument in the orchestra. You get the magic wand and are able to use it -- right away! Land more jobs with a larger vocal library...with usable accents, dialects, voice placement, better acting, crazy gestures to put action in the voice, script interpretation skills, overcoming problems/obstacles and much more.

This is concentrated learning in concentrated time. Not psycho-babble or lecturing, but practical techniques taught interactively, which you'll use immediately. As a premiere voice actor, Lani knows what directors are looking for, and gives you her secrets that have taken years to perfect. Talent and producers alike have seen Lani work miracles live during sessions with talent and once you're part of the AudioGodz talent pool, you'll continue to learn but be paid while doing a job!

Lani could be in the Guinness Book of World Records for working on the most computer game titles and other animation, tutorials, stage & screen, audio books, IVR, commercials and more. She breaks the tradition of "Those who can, do. Those who can't, teach."

She teaches you how to be the best you can be; how to be her competition. It's an opportunity you won't want to miss.
Private Coaching Sessions
Voice acting is very different from announcing or doing voiceovers for commercials. If you want to expand your job opportunities to include games, cartoons, even characters for commercials and books on tape, you'll need a wide range of different sounding voices in your repertoire.

Each voice you do has to be flexible in pitch, texture, accent, age and attitude. You'll have to be able to do quick, powerful attacks, pains, deaths, jumps, falls and much more if you're voicing computer games. It's not as easy as you think, but Lani will tailor your private sessions to you, empowering you with abilities you never knew you had, and honing the skills you do have...to land those jobs.

» Click here to book your session now!

Check out her teleconference classes for ideas. Everything will be customized for you personally.
How Much Does it Cost?
Whether it's Private Coaching or a Demo Evaluation Session, your first session with Lani is $250 for the first hour. Scheduling is based on Lani's availability. She'll make it as convenient for you as possible.
Discount For Future Training
After your first demo evaluation, class or coaching session, you'll save $50/hr for any subsequent private session, for a rate of $200/hr. Teleconference classes also save $100 when you buy the full package of 4 classes.
Moneyback Guarantee
After spending the first 15 minutes in session with Lani, if you don't wish to proceed, she'll refund your money, no questions asked.
Demo Evaluation Sessions
There are a lot of people who critique demos, but many "experts" may not be the ones making casting decisions, and it's those people you want to impress. As a casting director and experienced professional voice actor with production expertise, Lani works with your capabilities, hones them to impress the best, and even helps write sensational copy to grab attention within the first 5 seconds. Even if you want to keep your existing demo, this interactive coaching session will help decide if it should be reordered, edited, expanded or shortened. If your demo needs editing, sprucing up, or you need to record a new one, we can suggest various avenues to explore and even help direct it, but this is not a ploy to make more money off you and we are not in collusion with other studios. Demos are primarily useful to get a foot in the door, but to land jobs, you normally have to audition. Many people can't live up to their demos...so you'd better make sure you show your best and can sustain that performance on demand.

As many demos as can fit into the hour will be evaluated. We'll also provide you with ideas for other demos you might wish to do for different genres.
Space Is Limited...Book Now!
» Click here to book your session now!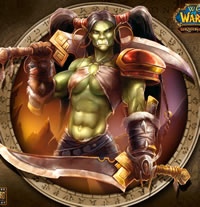 The Master Creator
---
Lani Minella's 365+ voices can be heard on over 500 titles of computer games, cartoons and anime, national and international radio and TV commercials, industrials, phone systems, talking books, websites, car navigational systems, toys, and much more, including voices at Legoland, Disney rides, arcade and casino machines, as well as sound-alikes for hundreds of celebs and famous cartoon characters. Her unique 4-octave range and ability to mimic anything she hears, has given her mastery of instant voice control.
WORD ON THE STREET



"Lani is Sybil incarnate! She is a woman of a thousand voices, and has the energy to match. When she gets on a roll, hold onto your sides -- she is hilarious!! I have worked with Lani on many projects, both as a writer and as voiceover talent. She is the consummate pro. Years before meeting Lani, I had the honor of working with Mel Blanc, and quite honestly, I'm sure Mel would have been just as impressed with her talent as I am."
Steve Lomas (Principal, Mojo Media Pros LLC, Washington)

"The most incredibly talented voice director and vocal artist I have ever worked with. I have worked with Lani on 4 major titles and I have always found her to be a valuable addition to the creative process of a project. From re-writing scripts to voicing characters (she has an incredible octave range!) Lani's work has always been superlative and I would recommend her to anyone looking for a top notch all round voice production."
Chris Sweetman (Studio Audio Director, Splash Damage, London, UK)

"Lani, whether directing, finding talent, writing, or getting behind the microphone has always given more than I have expected. Her energy and experience in the studio are amazing. She's improved dialogue of scripts we've worked on (when asked), and her ability to instantly "get" what's going on in a scene or with a character has made our previous sessions a breeze. I can't recommend her highly enough and look forward to continuing to work with her in the future."
Scott Herrington (Lead Producer, WMS Gaming, Chicago)

"Lani is the TOP VO character actress of our times. She is versatile, bright, and very accommodating. This woman knows her stuff!"
Donna Summers (Partner, VO Planet, Georgia)

"I feel that you have at least a Masters Level of teaching and perhaps a Doctorate in Voiceover and Accents. If there were anyone in the world I would want to learn from...it would be you, I like your style of coaching and directing. You are the best, hands down, that I have ever talked to."
Tom Kay (Houston, TX)

"Lani is a wonderful person to work for. She makes every job a fun experience, and provides direction extremely well. She is so talented and her expertise in the voice field comes across to anyone sharing the same space with her. I would love to work with Lani in the future and highly recommend her..."
Robin Roth (On air personality, San Diego)

"As a voice talent, I know nobody more versatile. As a director she's the most efficient and most effective at getting talent to deliver more than they knew were ever capable of. It's my pleasure to endorse and recommend Lani."
Bill Corkery (Bill Corkery Productions, San Diego)