How to blow away the competition, even advanced Voice talents! New Materials added to help you get the extra edge and land those jobs! Turn your voice instrument into a whole orchestra! Cold reading tricks and rewriting scripts. Sounding natural without over-articulating. How to instantly impress casting directors, writers, studio engineers and talent agents. Learn how to laugh naturally on cue, avoid lip-smack, and be able to withstand the most demanding acting challenges. Gestures, body positions, ways to alter your voice by cheating then mastering the transformation. (Continued in Class 2). Take away the radio puker. Clever ways to increase your success. Studio and editing tricks to make your auditions sound better than the rest. DEMO issues--making them work! And much more.

Finding and developing the array of voices within you. Empower your voice control. Tricks and secrets to raising and lowering your pitch, sounding older or younger, adding texture and gravel, making your voice smaller or bigger, more open or nasally. How to conjure up different voices for characters, animals, inanimate objects. Celebrity and cartoon impersonations; how to do them and when not to label them as such. Building up your repertoire of different voices to make you widely marketable and desirable. Inotherwords, you'll learn the current trends of what is sought after and how to offer other alternatives as well.

British (various), South African, Valley or Surfer Dude, African and American Black, German, Italian, Russian/Middle Eastern, Fargo, Scottish, Irish, Aussie, Asian and pretty much everything. Easy steps to get into each accent and how one accent can be used for another language or two, such as Russian for Middle Eastern and Hebrew. This will include the various Southern accents and which accents are most widely asked for in commercials or video games.

The secrets, the skinny, the big-time tricks. Exertions (pain, jump, climb, fall, attack, kick, sword fight, and deaths etc. for games), expressing emotion using emanations, stuttering, exhales before or during the lines, how to deal with ensemble recording problems, body and face positions, impersonation tricks, that it's okay to look stupid when you're acting out a script...Key gestures, timing issues for commercials which have too much script for the time needed, how quickly emotes and phrases are supposed to be said in computer games, combining reactions such as touching something gross or painful with the words that follow, how to stay in character and find your cheat phrase. Different things to try drinking if you're getting mouth noise or have sinus congestion, plus actual contortions you can use to either get a really unique voice or combat jaw, tongue or mouth noise. Getting the best "s" so it doesn't whistle or lisp. This class will blow you away!

CLASS 1
$250
From Mic to Market - Esophagus Sarcophagus
2010 Date TBA.*
CLASS 2
$250
Vocal Control - Empowering Your Personal Pantheon
2010 Date TBA.*
CLASS 3
$250
Accents and Ethnicities - Speak in Many Tongues
2010 Date TBA.*
CLASS 4
$250
Things You're Never Taught - Secrets of the Sphinx
2010 Date TBA.*

*Click here to send us a note and join our Mailing List.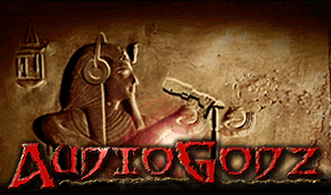 LANI MINELLA
Your Teacher and Vocal Deity
»
Click for PRIVATE COACHING
»
Click for DEMO EVALUATION SESSIONS
Lani Minella's 365+ voices can be heard on over 500 titles of computer games, cartoons and anime, national and international radio and TV commercials, industrials, phone systems, talking books, websites, car navigational systems, toys, and much more, including voices at Legoland, Disney rides, arcade and casino machines, as well as sound-alikes for hundreds of celebs and famous cartoon characters. Her unique 4- octave range and ability to mimic anything she hears, has given her mastery of instant voice control.
Explore the secrets of mouth mastery with Lani Minella, with exceptional teleconference classes. From the comfort of your own home or office, join Lani on the phone with a small group (8-10) of talents. Everyone will have time to try the skills taught and get instant help and coaching. Or if you prefer to sit and listen, that's fine too.
"I've been doing voice-overs, acting and voice acting, casting, directing, writing and was on-air talent for decades. Voice acting is more than just speaking or goofing around with different voices. It takes a lot of talent, character development, stamina and imagination, along with adjustable voice control. I've spent too much time and money myself on classes which didn't really cover all these things. So after many requests, I decided to finally give you a shortcut to the skills that took me years to develop. My classes are fun and really work."
"Each class is worthwhile and covers a lot in a short time. Learn accents that clients want -- all in 5 minutes per accent, how to get different gravel or texture to your voice , extraordinary voice control-enabling you to do things you never thought you were capable of, how to make magic out of any script, and how to sound natural reading anything in any pitch, age or style. The demo dilemma -- the pitfalls and secrets for successful demos. I'll tell you exactly what you need to record auditions and actual productions at home without building a soundproof studio. Now you can work with anyone around the world. Plus, get contacts, connections and resources where you can find work. I'm actually helping you be my competition. (That says a lot.)"

CLASSES ARE LIMITED!
Click here to Register Online NOW!
You will be sent your teleconference number and class materials once payment is received. Your credit card and check payments are processed securely via PAYPAL. You do not need to create a PayPal account in order to make your purchase.